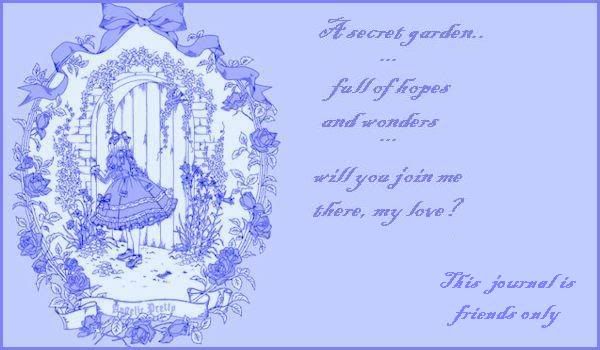 ~♥~Things about me~♥~


~♥I'm from Puerto Rico
~♥I love the Lolita fashion
~♥I love Mana
~♥ My favorite music genres are classical, opera, techno, symphonic metal, britpop, and visual kei.
~♥I LOVE bunnies and mini schnauzers XD
~♥I love reading
~♥I play the violin and classical guitar.
~♥Im really optimistic XD

Add me and comment to be added. But before that, I will scan your journal and decide wether to add you or not.
here
. Shipping should be around $3 for a single one, different price will be calculated for more than 1!
These were all used minimally, mainly I just downloaded the music to my computer and left as display as to not damage the discs. They all come with their booklet. Pictures upon request.
Japanese publishing


Moi dix Mois - Dialogue Symphony $5


Moi dix Mois - Lamentful Miss $5


ALI Project - Kitei no Tsurugi (this one has a crack in part of the cd booklet) $2


european publishing


Moi dix Mois - Nocturnal Opera - This is a type of open cardboard book edition, it's really cool honestly, it opens up and then opens up again. It has 2 CDs in it and has a bonus video section. The edges are a little worn but they were l already like that when I bought it. $20


USA publishing


MUCC - Best of Mucc $4


Kanon Wakeshima - Shinsoku Dolce - the cover broke a little bit at the hinges, but I feel like someone crafty could fix it. $3


Hi guys, I'm moving to Chicago and need to declutter/save up for my life, so I'm selling old CDs of mine. I have sale feedback
These are my New Year's Resolutions (so if I loose the paper, I might return to them)
Loose weight
Sew at least 6 big pieces
Speak japanese well
Decide on an university
Kiss someone
Get contacts
Start a formal non-tumblr blog
Paint at least 10 drawings
Finish 11th with high grades (max 1 b)
Create an etsy shop
Read 10 books throughout the year.
Watch at least 10 cult classics
Learn how to crochet and employ these learnings with this really cute book bought.
Meet someone famous.
Go to at least 2 concerts.
I've never done resolutions before so I have no idea how this will go.
Fashoin news: I haven't worn lolita in a while, which really depresses me :( I've also been starting to have a big interest in the whole "spooky cute" style of clothing that has come about (thw whole pastel x bats/skulls/ morbid). I recently bought my first vintage dress (it's from the 50s).
Somehow, even if this is the allegedly suicidal 11th grade, I'm finally seeing better grades and I'm actually enjoying a bit more free time than I did before :o
I also started learning japanese during summer and I'm going to Japanese II now :D If I can understand it better by 12th, I'm going to apply for a scholarship that is given every year for students interested in studying over there. I'd die if I could go to Bunka :'D If that's not possible, I'm fine with either FIT or Parsons.
I'm surprisingly feeling more accepted in school. And I'm doing really well in Pre-Calc Na. I've managed to have perfect tests and do really well in quizzes.
Right now the artists I'm really hooked with are: Beto Cuevas/ La Ley, The Civil Wars, Flroence + the Machine, Franz Ferdinand, Kate Nash, The Kooks, Natalia Lafourcade, Skrillex, and Vampire Weekend. By hooked I mean they're the artists whose albums are constantly on repeat on my iPod. These artists are interesting because not one of them is Japanese, and maybe 2 or 3 years ago they would have all without a doubt been Japanese.
I don't know what else I should update now.
I'll leave now since it's 2 am~
Au revoir~
Why hello there future self and fellows that still read this. It's about time I updated my journal, or at least brought up a few things.
Let's seee, hmmm. Summer is almost over D: I start on friday, which is incredibly stupid??!?!? Why do I have to start on friday?!?!?
My summer consisted of my gigantous road trip from Florida to New York. In Florida I staid at Wellington, then we borrowed my uncle's car and left for Orlando, where I for the first time visited Disney! I went to almost all of the parks, including Universal (only didn't go to Animal Kingdom). We got most of the tickets for a very cheap guy since one of my dad's life friends works at Epcot. We then went to Baltimore, where we also met another one of my dad's good friends and had a blast with his family. Then, we went to nyc!!!! It was crazy! Kind of sad since I was fighting with dad every step, but whatever. We went to Tokyo Alice, where I bought a GLB, a Putumayo broach, and my parents bought me this very cute Putumayo cutsew/short dress that I'm completely in love with! We went to FIT, the university I want to study in, and we went to the Alexander McQueen Savage beauty exhibition, where my mind was completely blown to smitherins (McQueen has always been one of my favorite designers!) I also went to Kinokuniya, where I bought another GLB, a Kera, and these really cute alpaca sticky notes. We went to the typical places, including Max Brenner, the chocolate restaurant, and went back to florida. It was pretty cool ~ For anyone who knows me well, the pictures are on my facebook :)
The rest of my summer was spent not at all lazily. I took a basic sewing summer camp at Carlota Alfaro college, where I made a skirt, pants (hot mess!), a blouse (totes wearing it with my rori), and I'm finishing this dress. This was from 9-1pm, and from 5-10:30pm, I had to work e.e So each day was spent very busily. I also started taking japanese classes!
I'm selling my Hosocope print jsk because it's really unflattering e.e I didn't think it was a baby-doll when I bought it, but it definately is e.e I'm making these huge order to taobao :3 Mainly because I earned a LOT of money from working so much, and, well, my wardrobe has been boring me greatly lately. So yeah, I'm getting a bit more of a vintag-y style and going for some more pastels <3 I also really want these 2 dresses: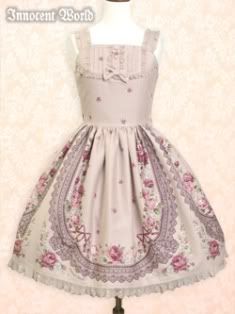 IW's Lauretta Rose
and
J+J's Amour d'amantS
BTW Harry Potter is over >< I CRIES SO BAAAD
I'm totes a ravenclaw

Which Hogwarts house will you be sorted into?
But I'm saving the best news for last!
There's an almost confirmed possibility I'm moving to Baltimore!!! What I've always wanted! To leave Puerto Rico!!!! I'm so happy :') I can get out of this ridiculously hard school, and go to an awesome Art school over there, and be 3h from nyc! Gawd, my dad says it's official!!! I'm so happy!
I'll make another post laters~
Why hello dear friends! It seems Ive been neglecting you lately :O


Miami, Orlando, Baltimore, DC, AND NYC HERE I COME <3<3<3<3<3<3
leaving in 3h!

Anyway, on to the good parts :D
Jared entered WITH A CAPE <3 Holy mother hotness, guys in capes=yum. Under it he had a blue leather jacket (gorgeous) and under it a white sleeve-less shirt. He also had pink/black shades on (which he took off rapidly thank god.) Also, his hair wasn't yellow!!!!! He painted it brown and styled it upwards <3. He was pretty much the only one I could see well, sorry guys :/ Anyway, they played This Is War, Search and Destroy, Attack, Hurricane (acoustic version!), Escape( I believe), 100 Suns, Closer to the Edge (which was more than fantastic! Incredibly exciting/pumpeosa), Vox Populi (I was so happy! It's one of my favorite songs and it's just so meaningful to me! I really wanted to hear it in concet because of the drums), From Yesterday (only the chorus), A Beautiful Lie, The Kill, and finally of course, Kings and Queens, along with the whole getting on stage thing. They also played some Metallica and Pantera. The set list wasn't very long :/
Now to what happened during the concert! Jared started undressing little by little XD By the time he had only the white shirt on, a girl threw him her bra XD And guess what? He put it on!!!! And he played a whole song with it on XD One thing I must comment on, Jared is VERY charismatic :O And even lovelier in person! His expressions are very amusing too! He lifted his shirt up teasingly twice, but HOLY CRAP WHERE THE FUDGE DID THE GODLY ABS OF GLORY GO? Oh well, he's still smxy. Anyway, a few people fainted and a lot could not stand the pit! It was crazy! We were pushed from all sides and had little air! I felt like an algae in the sea, being swayed from side to side by the current!
Overall, I found it awesome! Maybe it should've been a tad longer, and maybe Jared should have tried to sing more (I don't think lungs are his forte, but he definitely tries to compensate for it by incorporating the audience), but the whole atmosphere overtook it. The feel of screaming out the songs (which I, of course, know all by heart), the drums hitting your heart, and the jumping like mad… well, I personally loved it!
Alright, so the concert started at 7pm, but I got there at about 3pm. My mother straightened my hair, but gawd, with the humidity, within half an hour it was already curly XD ( Not to mention how much I sweat during the concert!) They opened the doors at 6pm. Sadly, my brother and I were separated shortly, but no matter. After and hour of almost unbearable standing up (I was the third person from the stage barrier, where ther was this platform), and defending myself from a fat girl that tried to shove me every 5 seconds), the show started. The opening band, in my opinion, was pretty awesome <3 (Foglio). They played 5 songs, and we had to wait about 30 more minutes for the actual show to start.
I am overjoyed <3 Earlier today, my brother and I found an old doggie outside our house with a collar that said Charlie but had not address. We decided to leave it tied outside with food and water for if anyone was looking for it. I was worried about the possibility no one would find it and we'd have to give it to a shelter. A bit ago, a man and his cleaning lady came over with worried looks on their faces and told us it was his dog <3 Wiiiii I'm so happy! Charlie found his way home! <3<3<3<3



Skater Boy

Oh skater boy, mistake the pain for jest.
The sun is out the sweat will run it's May.
Don't ponder why; you know your life's the best.
You skate away the fear with this fine day.

Oh skater boy, from each and every fall,
Be stronger, faster, better, harder. Try!
From every ollie, every grind you shall
Commence to realize the high and cry.

And no, by then it won't be misery.
It shall be pride for mission quite complete,
When looking back you'll see through injury,
A reason why your life is not defeat.

So hear your heart, do stand, be free, J.B.
Oh skater boy, life's glee with thee shall be.
So this is a Shakespearean sonnet I wrote for English class. It's not perfect but I do like it ;)
50 Japanese nuclear engineers are staying behind at the Fukushima Power Plant to try and prevent a nuclear meltdown. They are getting the same amount of radiation per hour that a nuclear engineer receives in his/her ENTIRE career. Get these heroes on the front page.
and
http://www.youtube.com/watch?v=J3TM9GL2iLI&feature=player_embedded#at=16
I'm not going to talk about these more, I've already cried enough.
My whole afternoom has been spent crying over these two things:
Ok guys, so I looked into my closet and selected a few things that were in good conditions and sellable. Al the money I raise from this will be donated to the Red Cross for Japan <3
Here's the link to the things: (there's a few loli socks and mangas there)
Link